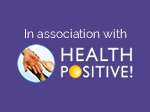 Online Course Center
Welcome!
Welcome to the IIHS Online Course Center. Here you can view your course materials and take your test - entirely online.
First Time User?
If you've purchased courses through the Institute, your account has been automatically created for you.
Your username is the email address you provided when you purchased your courses.
Your password was provided by email when you purchased your course(s). IF YOU DIDN'T RECEIVE YOUR EMAIL, you can retrieve your username and password right now by clicking here.
If you would like to register for another course, click here.
Click here to retrieve your username / password or have it sent to your email address.